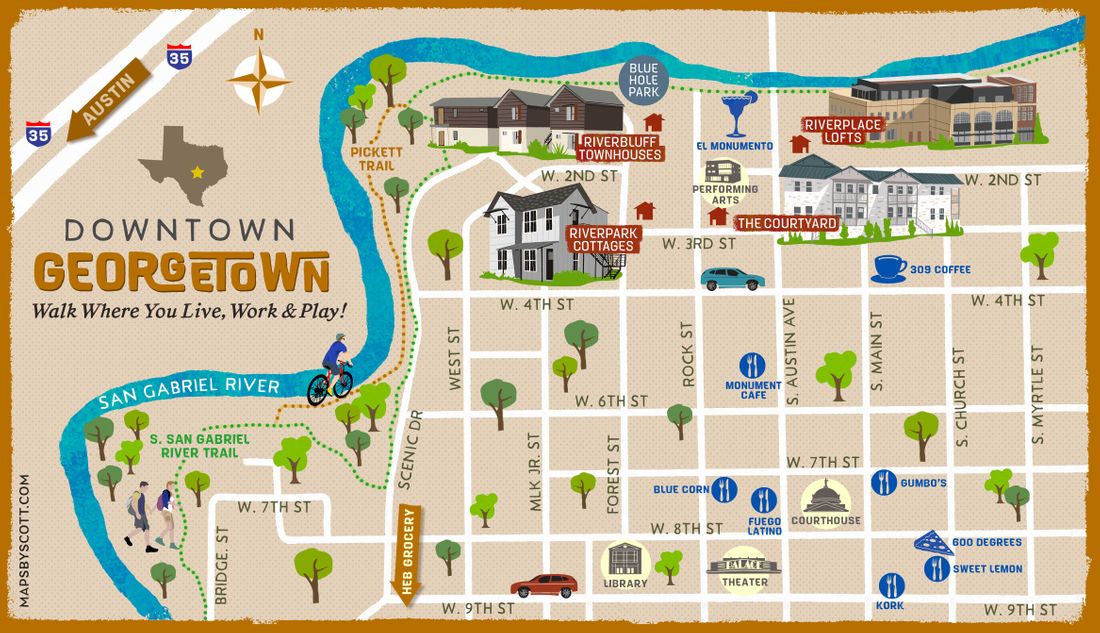 Nestled in the heart of historic downtown ...
and just steps away from everything you want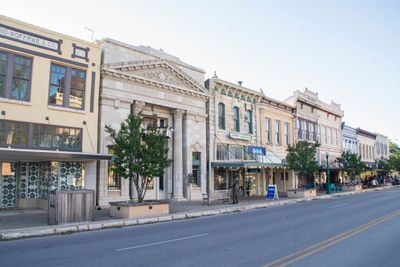 Downtown Georgetown is a Norman Rockwell town center with a big city vibe. The historic courthouse square is on the National Registry and has won numerous awards as the Most Beautiful Square in Texas. With more than twenty restaurants, the recognized Palace Theater for performing arts, a new Children's Theater, an excellent community-centered library, and many specialty retail shops, downtown Georgetown has become one of the most popular dining, shopping, live music, and entertainment districts in Central Texas.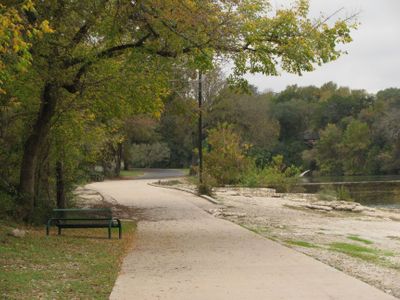 Our apartment communities offer housing options centered in a pedestrian-friendly, small-town atmosphere. Each apartment community is within one block of the award-winning 10+ mile San Gabriel River Corridor Hike and Bike path.
The adjacent Blue Hole Park on the San Gabriel River provides summer swimming and year-round fishing opportunities. Nearby El Monumento bar and restaurant overlooking the river is one of the most popular dining experiences in the area.
"This location can't be beat."
I absolutely love that, on any day, I can walk out my door and be on the bike path in minutes or meeting a friend at my favorite coffee shop... without getting in my car. The feel of downtown Georgetown is a delight, and I'm thrilled to live at The Courtyard.
"I would recommend this spot to anyone!"
The perfect, quiet spot to unwind after a busy day. I can pop over to El Monumento or take a walk or bike ride so easily.